I like to keep things interesting around here which, for me, means trying new recipes on a pretty regular basis. Sometimes two or three times in a week, (but sometimes none!) it really depends on how much energy I have whenever I plan on which meals to make for the week. Anyway, this week I made plans to try two (possibly three!) new recipes and I have to tell you that the first one was a smashing success!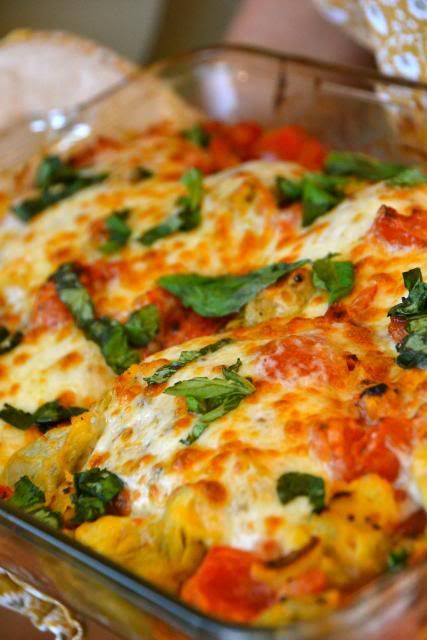 Ladies, let me introduce you to
Italian Chicken
! (I'm going to go ahead and borrow a picture from her blog since I forgot to take any of my own, so props to her for pretty pics!)
The recipe was exceptionally straight forward and it turned out beautifully. I didn't even have any fresh basil on hand to sprinkle over it and it was *still* yummy. Also, I feel like this is one of those super handy dishes that feels fancy enough (thanks to the artichokes) that I would serve this to company in a heartbeat, or if I was feeling greedy just make it and keep it all to myself.
Happy eatings!
~Noble